Moving Tips
We've all done it before but a few steps to prepare your move can make it go much faster!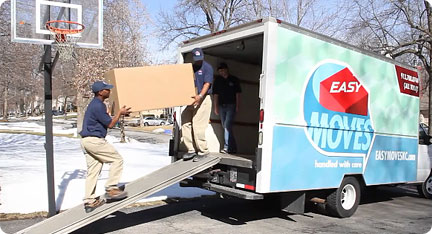 Prior to your moving day:
Put post it notes on all the items that are going to be moved. Write the room that the item should be moved into at the drop off location. This will avoid confusion and save time and moeny.

Dispose of any unwanted items prior to your moving day. Over the years, people tend to accumulate a lot of unwanted items. It may be necessary to make a few runs to the dump or to order a dumpster to dispose of unwanted items.

Make a clear path for the Easy Moves of Tulsa truck. Clear all driveways and alleys prior to our arrival. Furthermore, if moving from an apartment, insure that you have reserved both elevators and parking spots.
Packing Tips:
Pack light items such as bedding and clothing in large boxes. Pack breakables and heavy items like dishware in books in smaller boxes.

Be sure to have all items packed BEFORE the movers arrive. This will make things easier and quicker and save you money.

Aside from boxes, be sure to purchase packing paper, labels, tape and bubble wrap to insure easy packing.

To make moving your closet easier purchase wardrobe boxes. These are tall boxes that have a bar across the middle. This enables you to hang all the items in your closet. Smaller items such as shoes can be placed in the bottom of the box.

"Easy Moves of Tulsa was really helpful! All I needed help with was moving a fridge, washer and dryer from my old apartment to new one. I couldn't get any friends to help. Easy Moves came through with quick service and an affordable price."
Sarah - Tulsa, OK